"Transcendental.... the hit of the festival..."

The Courier-Mail
An Exhilarating Explosion of Heart
Physical exuberance, sonic resonance, and collective exhilaration explode onto stage in a kaleidoscopic fusion of dance, music, and visual art.
Directed by Amber Haines and Kyle Page, Dancenorth Australia joins forces with three-time Grammy nominated Australian band Hiatus Kaiyote and sound artist Byron J. Scullin to create a soaring composition evoking pleasure and possibility. An undulating sound sculpture condenses and expands this scintillating score, immersing audiences in a new sonic dimension. Japanese-Australian visual artist Hiromi Tango offers her joyful, heart expanding artwork to both the stage design and costumes for this sublime new performance, featuring lighting design by Niklas Pajanti.
Speaking to our sensorial nature, Wayfinder reminds us of a state of being that transcends the words that have come to define us. Navigating bigger and more ancient reference points, Wayfinder recognises connection as the central axis of the universe.
By the stars, the waves, and the sun, we find our way.
Credits
Concept, Direction and Choreography Amber Haines and Kyle Page
Lighting Design Niklas Pajanti
Composition Hiatus Kaiyote
Sound Art and Design Byron J. Scullin
Sound Sculpture Design, Construction, and Implementation Robert Larsen and Nicholas Roux
Visual Design Hiromi Tango
Design Associate Chloe Greaves
Design Assistant Jeanette Hutchinson
Performers/Choreographers Marlo Benjamin, Sabine Crompton-Ward, Nelson Earl, Tiana Lung, Damian Meredith, Felix Sampson, Michael Smith
Production Manager Liam Kennedy
Production Technician Yoshie Kenny
Production Secondment Monique Roy
Polyrhythm Consultant Naomi Jean
Acknowledgements
Wayfinder was commissioned by Brisbane Festival and North Australian Festival of Arts (NAFA). This project was made possible by Restart Investment to Sustain and Expand (RISE) Fund – an Australian Government Initiative. Dancenorth Australia is assisted by both the Australian Government through Creative Australia, its principal arts investment and advisory body, and the Queensland Government through Arts Queensland. Dancenorth Australia is supported by Townsville City Council through their Strategic Partnerships Program, and gratefully acknowledges the Wayfinder Giving Circle, who has supported the making of this work.
Warnings
Use of strobe lighting and loud sounds
Performance History
North Australian Festival of Arts
Townsville / Gurambilbarra
2022
Cultural Presentations Section, Leisure and Cultural Services Department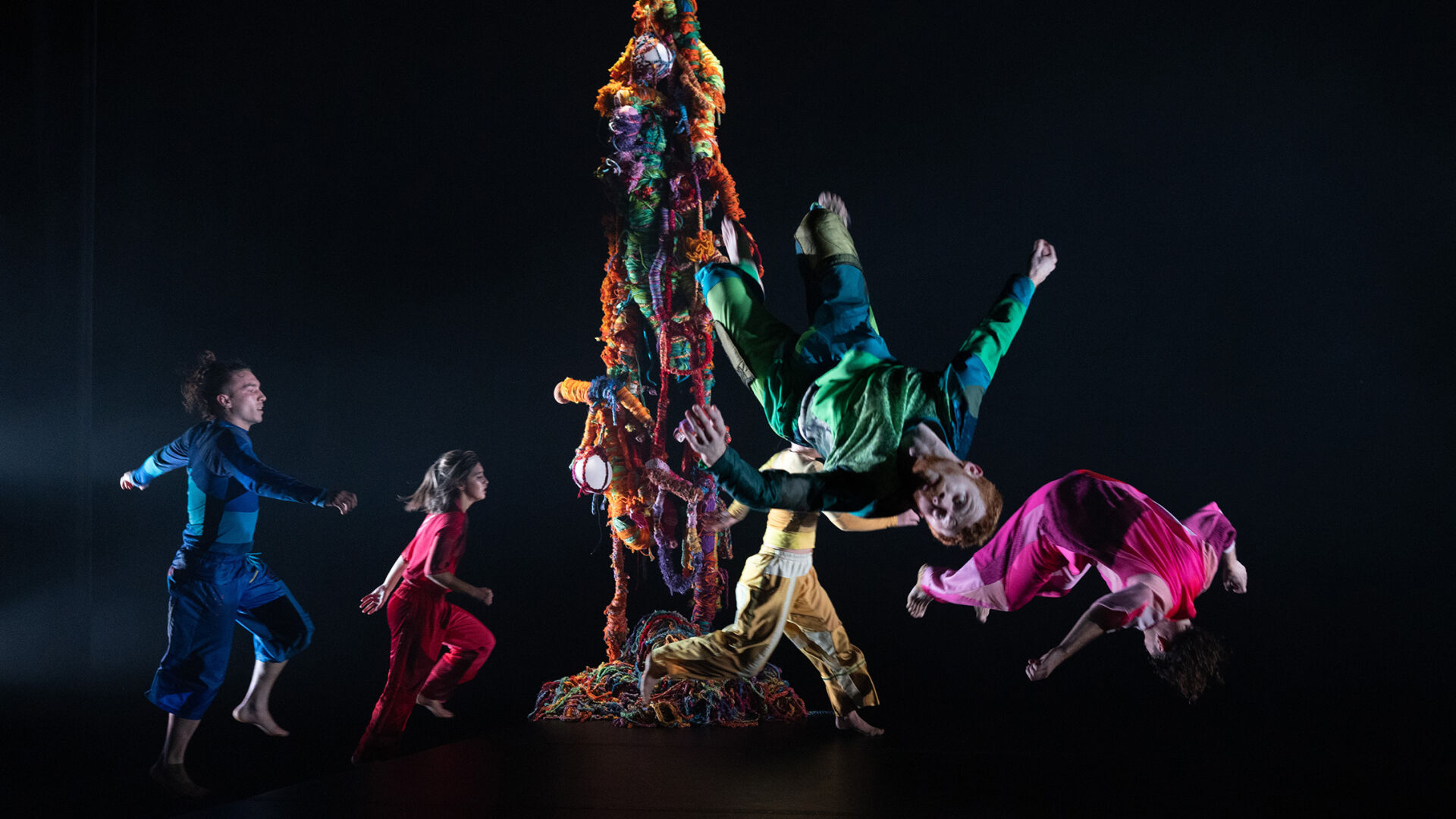 Dancenorth gratefully acknowledges the generous donations from the members of the Wayfinder Giving Circle, who have supported the making of Wayfinder.
Jayne and Laine Arlett
Justice Thomas Bradley & Dr Matthew Yoong
Hillary Coyne and Kyle Page
Kathryn and Cameron Deyell
Wesley Enoch AM and David McAllister AC
Ian and Cass George
Jenny Goicoechea
Sharon Lancini
Dr Maggie Mackay on behalf of the Netta and Norman Niven Endowment
Gavin Markwell
Kay, Paul, and Lucy Martinez
Joyce McLean
Dr Judith McLean
Marg Naylor and Prof. Stephen Naylor
Debbie Rains
Therese Smith
Ross Stiles
Jacinta Wight
Our fight is to build local, national, and international connections and resilience through dance for all to thrive.