Since 2014 Kyle Page and Chris Dyke have been working together in a robust, reciprocal and symbiotic exchange.
The pair spend a minimum of two weeks together per year which thus far has resulted in a solo choreographed by Chris in collaboration with Kyle titled Lionheart that has been presented in three states including at the Youth Dance Festival. They have also co-created and directed a dance film titled Common Colours in collaboration with videographer Robert Crispe featuring Chris Dyke as the solo performer. Common Colours premiered at the Bold Contemporary Dance Festival in 2018 and has gone on to be screened in multiple contexts including at the National Film and Sound Archive as part of I Dance II in 2023.
In 2018 Dancenorth engaged Chris in a professional capacity to perform as part of the International Day for People with Disability. In 2021 Chris was offered a No Show and created his first work on a professional ensemble, and in 2023 Chris choreographed and premiered a new work titled Touch as part of Dancenorth's Tomorrow Makers 6 program. Chris is soon to embark on his most ambitious project yet, a major commission for Dancenorth that will see him step into the role of director, choreographer and performer in a new work featuring the Dancenorth ensemble set to premiere in 2024.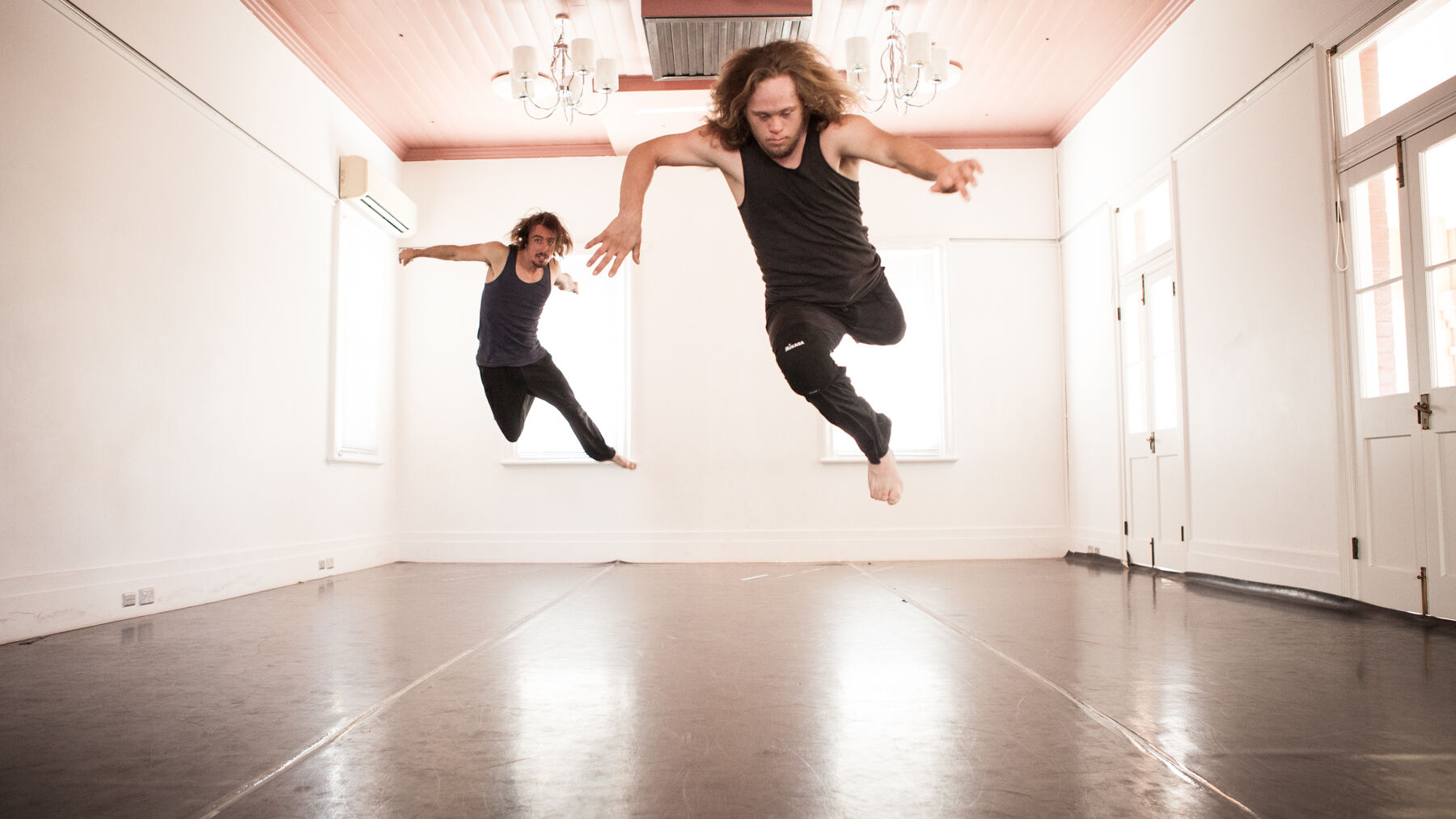 'I'm eternally grateful to Kyle and the ensemble dancers. I'm over the moon to have engaged in this exhilarating annual residency over the last 6 years...it's been an incredible opportunity, way beyond my wildest of dreams. BIG thanks to all at Dancenorth for sharing and awesomeness!'

Chris Dyke
'Friendship is an unfolding process of mutual exchange, dialogue, presence, guidance, energy and trust. Chris and I gently oscillate between the roles of both mentor and mentee, each stepping forward to support and nurture the creative practice and life of one another in profound and transformational ways.

In the studio Chris agitates, percolates, considers, and questions, his contributions extend from the micro to the macro, and the subtlety of his awareness never ceases to amaze.

Chris is an artist in the truest sense, with ever-expanding sensitivity and perception, both of the work, and the space, as well as those around him. Chris is a beacon of love, positivity, and unconditional generosity, his presence and friendship has been the most remarkable gift.'

Kyle Page
Our fight is to build local, national, and international connections and resilience through dance for all to thrive.